Ages:
All the family
Under 5s
School age
Adults
Venue:
Indoor
Cost:
Paid
Description
Writhlington Leisure is a community focused charity providing a diverse range of Sports and Leisure activities for the local communities of Radstock and Midsomer Norton. We operate two sites; Writhlington Leisure Centre in Radstock and Midsomer Norton Leisure Centre, click here for site addresses and contact details.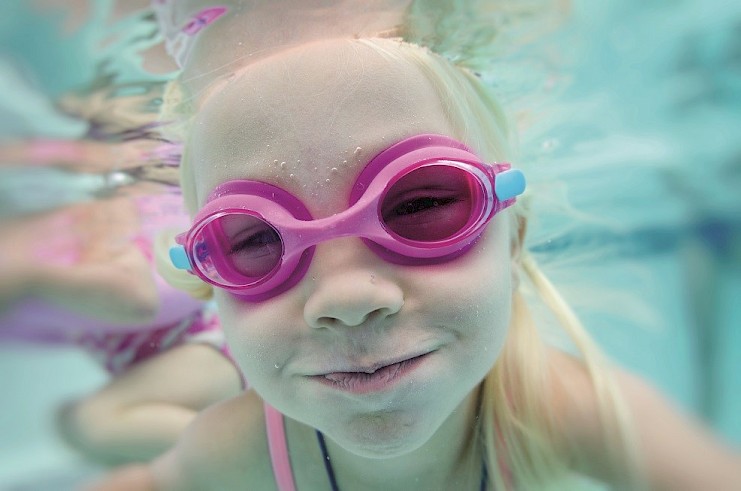 Our facilities offer both individuals and families the ultimate fitness and leisure experience including fully air conditioned gyms, a softplay activity centre, workout classes, swimming, badminton, tennis, gymnastics, dance, trampoline, cricket, football, climbing wall and a range of fitness activities, as well as specific fitness sessions for children.
Go Bananas Soft Play Centre
Go Bananas is based at our Writhlington site and has been rated the best indoor play centre in the area! It's clean, friendly and above all fun. There is a separate play area for under 3's as well as two fun packed over 3's areas with a ball pond, spiral, racing and astro slides, bridges, rope swings, ball showers, mirrors, trampolines and climbing tubes. It even has interactive touch screen computer games!!
The separate toddlers zone caters for children from crawling to 3 years and the main section is suitable for children from 4 – 10 years. Children aged 11 years plus and adults over 1.48m (4'10") in height are welcome and encouraged to assist younger siblings in the play areas. All children under 18 must be accompanied and supervised by an adult at all times. Parents are responsible, not centre staff, for supervising their children whilst in the activity areas. Children over the age of 3 are NOT permitted to access the toddlers area. One adult cannot be responsible for more than three children at any time. A coloured band will be issued at reception to each parent. Children will not be allowed to access the activity centre without a valid wrist band.
Even the adults have been well catered for with FREE WIFI, comfortable viewing lounge, freshly ground coffee, teas and hot chocolate (made with real chocolate) as well as fresh made to order sandwiches, Panini's, toasties, children's lunch boxes and other snacks.
Please note – Socks must be worn at all times. The centre is open from 9am – 8pm Monday - Friday and 9am – 5pm Saturday and Sunday. Please note there are certain dates where one or both areas of the indoor play centre will be closed due to private party bookings. Please see below.
During busy times a restriction of 1.5 – 2 hours may apply. Please note the centre can only hold a certain number of children at any given time for health and safety reasons. Access may therefore be restricted at certain times.
Please note: Go Bananas can be booked exclusively for private parties at 4.00pm on Saturday and Sunday or Monday – Friday at 5.00pm please click on party page for more details.
Off peak charges (Monday – Friday term time only)
0 – 5 months = Free
6 – 11 months = 50p
12 – 23 months = £1.50
2 years + Member = £2.30
2 years + Non Member = £3.40
Inclusive Junior Members under 11 and Inclusive Family Members = FREE
Peak charges (weekends and holidays):
0 – 5 months = Free
6 – 11 months = 50p
12 – 23 months = £1.95
2 years + Member = £3.10
2 years + Non Member = £4.50
Inclusive Junior Members under 11 and Inclusive Family Members = FREE
Indoor Play Centre Membership: 12 month Membership will save you £1 per visit per child.
1 Child: £10
2 Children: £16
3+ Children: £24
Centre opening hours:
Monday - Friday: 6am - 10pm
Saturday & Sunday: 8am - 6pm
Open hours
| | |
| --- | --- |
| Monday | 06:00 - 22:00 |
| Tuesday | 06:00 - 22:00 |
| Wednesday | 06:00 - 22:00 |
| Thursday | 06:00 - 22:00 |
| Friday | 06:00 - 22:00 |
| Saturday | 08:00 - 18:00 |
| Sunday | 08:00 - 18:00 |